2012: Cohort Currently in Process
2013: Complete Your Pre-requisites & Start April 2013
Dear Aspiring Visual Coach,
Yes, you read correctly, I have FINALLY created a Training AND Certification Program to enable you – my consulting, coaching and counseling colleagues – to become a Certified Visual Coach® including use of my proprietary SHIFT-IT Visual Coaching System® with its suite of 17 visual maps.
Now you can simply and professionally add the power of Visual Coaching and my SHIFT-IT templates to your own practice! The results: greater range, more clients, enhanced income – and the joy of doing work that you really love and believe in!
April 9 – June 11, 2013 (Tuesdays, 12-1:30 pacific) I'm hosting my next Visual Coach Training and Certification Program … so this fantastic way of working can make an even BIGGER impact in the world, through caring and values-based professionals like YOU!
As you may know from my interactive-visual trainings, I'm a pioneer in the use of visuals in coaching and personal growth settings. In 2003 (after years of coaching clients in addition to my job as a travelling visual recorder and visual facilitator) I created my SHIFT-IT Visual Coaching Process ® to streamline my work with my growing coaching practice. Simple to explain and a pleasure to implement, this step-by-step system has made my sales and client retention process a breeze … and has brought a high level of organization and professionalism to my work and brand that I'm very proud of.
Now is the opportunity, for those of you who are an energetic match, to be involved as Visual Coaching and SHIFT-IT® continues to expand globally. My practice reached a stage where I just could not do any more private coaching work than I was – I reached a ceiling with my time and energy and needed to move to a different model — hence developing this Certification Program.
Not Familiar with My SHIFT-IT Visual Coaching System?
Three cohorts have now been through this successful and professional Certification. I am now opening the application process for the fourth Certification cohort starting April 2013 – so apply today to be considered (and do your required pre-requisites if you don't already have them!).
I'VE DESIGNED VISUAL COACH TRAINING & CERTIFICATION SO IT:
TRAINS YOU IN THE OVERARCHING PREMISES OF VISUAL COACHING AND MY SHIFT-IT PROCESS AND ITS SEVEN STAGES;
WALKS YOU THROUGH HOW TO USE MY 17 MERKLEY MAPS (VISUAL COACHING TOOLS) WITH YOUR OWN CLIENTS IN A STEP-BY-STEP WAY;
PROVIDES YOU WITH ALL THE MAPS, CASE STUDIES AND INSTRUCTIONAL BOOKLETS SO YOU CAN CONFIDENTIALY AND PROFESSIONALLY DO THIS EXCITING VISUAL WORK YOURSELF;
GIVES YOU THE MARKETING TOOLS AND SYSTEMS TO GROW YOUR BUSINESS;
LETS YOU USE THE 'VISUAL COACH' BRAND LOGO IN YOUR MATERIALS TO FURTHER ATTRACT CLIENTS TO YOU (NOT TO MENTION INCLUDING YOUR NAME AND BUSINESS IN MY CERTIFIED VISUAL COACH ONLINE DIRECTORY).
TEACHES YOU HOW TO 'VISUAL-IZE' YOUR OWN INTELLECTUAL PROPERTY AND CREATE YOUR OWN VISUAL TOOLS BASED OFF OF YOUR OWN CONTENT.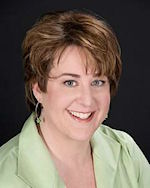 MY CLIENTS LOVE THE VISUALS … THEY FEEL SEEN & HEARD IN LIVING COLOR – WHICH IS HUGE!
"Christina: I loved the training. The pacing, materials, and support were excellent, as was Christina's willingness to share her experience of what does (and doesn't) work. The SHIFT-IT maps fit well into my own practice and have given me a head start into doing more visual coaching while I create visual tools of my own. My clients love to see our conversations come back to them in living color. The overarching message is that they feel seen and heard – which is HUGE!
This program also gave me tools to enhance the power of the Law of Attraction for my own life and business. It helped me gain more clarity around my own calling and how I show up in the world."
- Jennifer Voss
Master Certified Life Coach
Chief Truth & Wellness Officer
Knoxville, Tennessee, U.S.A
www.TruthExperience.net
VISUAL COACHING – A PERFECT ADDITION TO MY BUSINESS
"I came across Christina Merkley's name in 2008 at different training sessions at The Grove Consultants in San Francisco. I was attracted by Christina's very well elaborated three-step program for Visual Coach Certification. As a visual addicted individual I was driven to participate.The mix of online and in-person training was well done. The face-to-face Fundamentals of Interactive-Visuals in Victoria, Canada was an exciting, marvellous experience. All these wonderful, helpful, visual soul mates around the globe together with our highly professional trainer.
Her unique manner of guiding and teaching people, were a really stimulating, empowering mix — allowing me to take off to new visual heights.
I was deeply impressed and appreciative of Christina's passionate, authentic, humorous and at the same down-to-earth, effective and efficient style. Her courtesy to share her immense know how, her business and marketing model, her experience and her highly sophisticated and precious toolkit were a real asset.
For my business as Organizational Development Consultant, Visual Facilitator and Coach the acquired skills and the toolkit are a perfect addition.
Christina, I say thank you so much for your likeable and fostering guidance on a marvellous and successful journey to become a Certified Visual Coach myself!
No question, I personally recommend this program without any reservations!"
- Thomas Pfister
Visual Facilitator & Certified Visual Coach®
Zurich, Switzerland
www.cambiavista.ch
Now let me walk you through step-by-step so you see everything you get …
FULL DETAILS ON ALL THAT VISUAL COACH CERTIFICATION® INCLUDES:
Visual Coach Certification® includes:
17 Maps and 14 e-BOOKLETS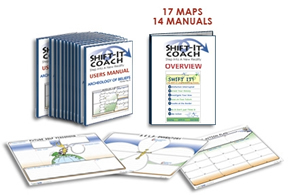 SHIFT-IT is comprised of an over-arching process with 17 maps – and you get all of them. You get an overview booklet explaining the overall process plus 13 others booklets that eloquently explain each of the visual maps that make up my system. These booklets not only train you on the process, but they are designed so you can also share them with your clients – as prep for your work together or as assigned homework in-between sessions. You can also use them to conduct in-person SHIFT-IT groups, should you want to lead groups of people through the process at the same time. Additionally, by completing this program, you also get the rights to hand draw the maps into large wall-size formats, should you care to work in the traditional, at-the-wall style with your in-person clients.

DIGITAL MAP PACK (PDF)
In addition, you will receive a full colour Map Pack – all 17 maps in 8.5×11 size in back-to-back order. For easy emailing to your clients or easy printing when working in-person.
TEN, 90 MINUTE TRAINING WEBINARS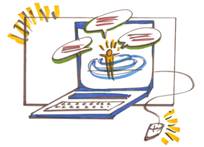 Ten 90-minute webinars where I train you in Visual Coaching and my SHIFT-IT System and each of its 17 maps. (see further down this page for details on each session).
TEN MP3 RECORDINGS OF CALLS & WEBINAR PRESENTATION NOTES
Miss a call? No problem … all calls and presentation notes will be posted, usually within two business days of the live call.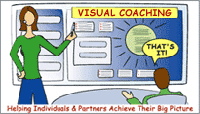 13 CASE STUDY RECORDINGS
To help you move from the conceptual to the experiential, I'm including 13 recordings (and finished maps) of me working with a real live client on each of the maps. So you have authentic work to listen in on and study.
PRIVATE NING FORUM

A private Ning group where you interact with your Certification colleagues – create buddy systems, make friends, ask questions, post maps, share resources, etc.
1.5-HOUR FINAL EXAM & INTERVIEW
Your package includes a 1.5-hour private final exam and exit interview (by phone) with myself – scheduled when you have completed your practicum requirements.

CERTIFICATION LOGO, MARKETING MATERIALS & DIRECTORY LISTING
With a successful completion of your Exam and Exit interview, you receive the official Certified Visual Coach logo, marketing materials and listing in the Online Visual Coach Directory – bravo and congratulations!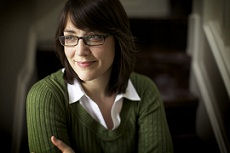 VISUAL COACH CERTIFICATION: A+ AND TOTALLY SURPASSED MY EXPECTATIONS
"I've always been interested in drawing and art, and I'm a life coach, so Christina's visual process intrigued me. A friend's husband had gone through her SHIFT-IT Process® and had fabulous results. So, I signed up for her Fundamentals of Interactive Visuals, LOVED it and wanted more! I was excited when she announced the Visual Coach Certification and immediately signed up. It absolutely surpassed my expectations (which were already high). Very well organized and clear – no details left out. Christina is generous in so many ways: sharing contracts, her visual tools, lessons learned through the years of doing her unique work. And encouraging us to be flexible and inventive once we've learned the basics. My client work has been such an honor. The SHIFT-IT Maps help people see their belief systems clearly, gain confidence in their next decisions, and trust in how their life is unfolding. I give her training an A+."
- Simone Goudreau
Emotional Eating Coach
Yellowknife, NT, Canada
www.SimoneGoudreau.com
Here's the breakdown of what each training webinar covers: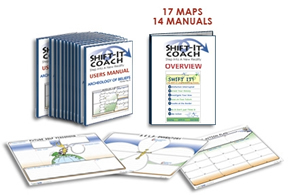 TEN 90-MINUTE TRAINING WEBINARS on TUESDAYS
Tuesdays, April 9 – June 11, 2013 from 12-1:30 pacific (1 mountain, 2 central, 3 eastern)
To view larger versions of Merkley Maps® and for more detailed descriptions of the SHIFT-IT Visual Coaching System® click here.
Module 1: April 9 Welcome & Start-Up
Meet your fellow Certification members from around the globe in our official kick off. In this first webinar I outline the agenda for your Visual Coach Certification, including key dates and milestones. Then launch into an overview of Visual Coaching and The SHIFT-IT System – including an explanation of the 7 stages, the 17 Merkley Maps. Also an explanation of the different ways SHIFT-IT can be performed (in-person with the large, wall-size paper, or by telephone and other virtual methods using the Merkley Maps.
FYI: Each session I operate a Webinar presentation, so you can see visuals as I'm discussing them – and interact with one another via conference call.
Additional Case Study Audio: Mp3 and Completed Maps with Live Client.
---
Module 2: April 16
Stage: Satisfaction Interrupted
Map 1: At The Crossroads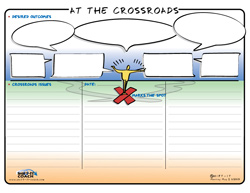 On this second webinar we dive right into the SHIFT-IT System, starting with an explanation of the typical crossroads and presenting issues that clients attracted to this process usually present with. And an introduction of the 'At the Crossroads' map used to visually record this valuable beginning information. And a teasing out of the other important things that are occurring with the use of this beginning move (trust and rapport building, experiencing how the visual process works, etc).
---
Module 3: April 23
Stage: Harvest Your History
In this 3rd webinar we explore the 'Harvest Your History' stage, including why you may opt to draw your clients historical story out of them (or have them draw it) via the highly inspirational and revealing Life Map exercise. With hundreds of Life Maps behind me, I reveal my opinions and secrets about this delicate process and what I feel works best.
Maps 2-6: Life Maps & Catch and Release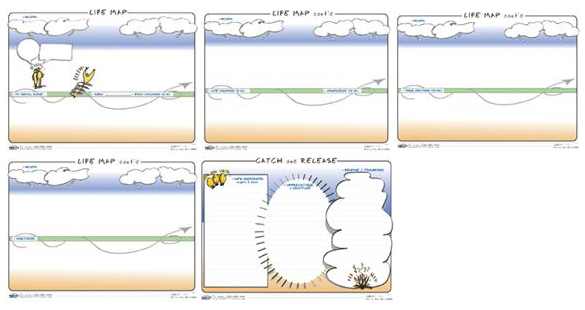 Additional Case Study Audio: Mp3 and Completed Maps with Live Client.
---
Module 4: April 30
Stage: Investigate Your Now
On this 4th webinar we move forward into the 'Investigate Your Now' stage – with a few visual moves to help you and your client access their current satisfaction level in the 8 key areas of life as well as their current strengths/skills, foundational support, learning areas and the 'evolutionary whispers' that their Next Self is trying to manifest through them. Before you can move forward successfully into visioning, you and your client really need to understand their current situation and I explain to you the key things you need to look out for in this preliminary work.
Map 7: Focus on Me, Map 8: S.E.L.F. Inventory
Additional Case Study Audio: Mp3 and Completed Maps with Live Client.
---
Module 5: May 7
Stage: Focus on Your Future
Our fifth webinar is an exciting stage of the work –visioning. I have a long-time background in corporate and personal visioning and share my depth of experience. Learn two fun and effective warm up moves to get your clients into the visioning vibe, followed by the powerful Magnetism Map – a premier tool that galvanizes your client's goals and energy into one central place. As an added bonus, I provide a tutorial on how to effectively lead your clients through a Future Self guided imagery exercise and provide a sample script.
Map 9: Essential Extracts, Map 10: Future Self Vision, Map 11: Magnetism Map
Bonus: Tutorial on Guided Meditation & Audio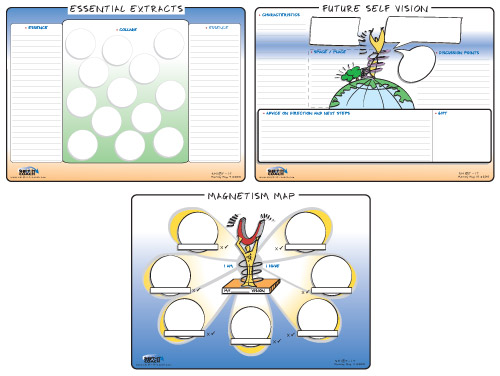 Additional Case Study Audio: Mp3 and Completed Maps with Live Client.
---
Module 6: May 14
Stage: Trouble at the Border
On our sixth call we move into my favourite territory, what I call 'Trouble at the Border' … the psychological (or allowing) border between your clients say they want and the internal and external blocks that stand in their way. This is where my background in Law of Attraction and Alchemical Hypnotherapy are woven into the SHIFT-IT System. I include an additional 'Law of Attraction (LOA) Primer' for those of you unfamiliar with LOA work. By the way, you do not have to take your clients into LOA territory if you don't care to – all three of the maps in this stage of the process can be lead from the literal level (or go as deep as you are personally comfortable and/or professionally trained to).
Map 12: Flip It, Flip It Good, Map 13: Archeology of Beliefs, Map 14: Inner Alignment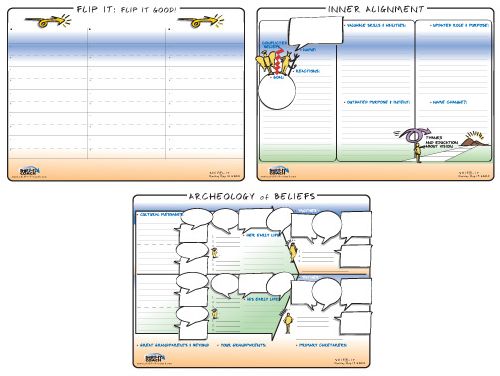 Bonus: Law of Attraction Primer
Additional Case Study Audio: Mp3 and Completed Maps with Live Client.
---
FUNDAMENTALS OF INTERACTIVE-VISUALS (FIV)
(purchased separately or as combo with Certification).
FYI: Demonstrated proficiency in the underlying skills of visual coaching (or visual recording or visual facilitation) is a pre-requisite for The Visual Coach Certification. Therefore some version of my FUNDAMENTALS IN INTERACTIVE-VISUALS (FIV) course (or equivalent experience) is required.
For more information on Fundamentals of Interactive-Visuals®, click here
Online Version: Oct. 15 – Dec. 12, 2012 (60 minute webinars, Mondays & Wednesdays)
In-Person Version: May 30 – June 1, 2013 (Victoria, British Columbia, Canada) More Info
* Please note that there is another pre-requisite for SHIFT-IT Certification® — The SHIFT-IT Online Group (or equivalent coaching via myself or one of my Certified Visual Coaches).
---
Module 7: May 21
Stages: Ink It, Don't Just Think It & Take Action
Moving along, we explore the final two stages: Ink It Don't Just Think It … and Take Action … where we ground the visioning and inner depth work of the previous stages into practical reality. Action plays a key role in SHIFT-IT work, but action of an 'aligned' nature (big distinction). When you guide your clients to vision effectively (where not only do they see things but they FEEL them) – and reach the right energy and clicks in their Trouble at the Border work … well … aligned action follows close on their heels. I'll fully share my experience in this crucial step of the work.
Map 15: Big Picture Plan, Map 16: Take Action Plan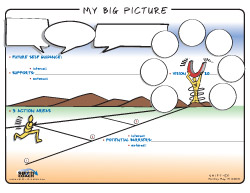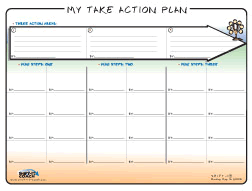 Additional Case Study Audio: Mp3 and Completed Maps with Live Client.
---
Module 8: May 28
Closure Tips and Next Steps / Recommendations
Map 17: Declaration of Intent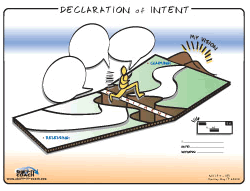 In Webinar Eight we unpack the final map of the system – The Declaration of Intent. And, I share my wisdom about how to effectively bring closure to your client's initial SHIFT-IT experience. While this map is the last visual step in the process, it by no means has to be your final contact with your client … in fact; it can signal the start of a whole new chapter in your coaching alliance — implementation and ongoing support and integration. In some ways, SHIFT-IT acts as a large assessment process. Once you complete it, there are several different ways your coaching can morph. I'll share the ways I like to take the work and help you brainstorm additional options that fit your own personality and coaching preferences.
Additional Case Study Audio: Mp3 and Completed Maps with Live Client.
---
Module 9: June 4
Marketing & Business Development
Having a great coaching process and suite of tools is only part of the equation – you also need to know how to effectively market your offerings. On this call I share my wealth of experience in marketing the visual way of working and what your best selling strategies should be to get the word out about yourself and the cool new medium you work in. As well as the many different ways you can format and structure Visual Coaching into a varied menu for your different types of clients (half-day, full-day, multi-day, weekly or bi-weekly sessions, in-person coaching groups or weekends, etc). Plus helpful pricing options and strategies for a complete sales funnel.
---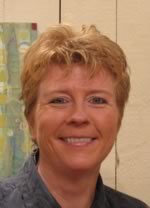 ACCEPTED IN LOCAL, REGIONAL AND NATIONAL JURIED EXHIBITIONS & WON MY 1st AWARD!
"I was recently asked, "How are you able to get your art done while also juggling a family and full-time day job?" Over the past year I have been working to become a Certified Visual Coach, and I've been using this powerful process to do my own strategic visioning and planning too. I have achieved AMAZING results in the past year:
Accepted in local, regional, and national juried exhibitions, received my first award, and sold work at shows.
Held first(now annual)open studio show.
Accepted into Fort Collins Studio Tour.
Created a website, blog, & Facebook Fan page.
Teaching "Visiting Artist Workshop", at Ah Haa School for the Arts in Telluride, CO.
Invited to be in 2-artist gallery show.
The SHIFT-IT Process® is like putting rocket boosters to whatever "IT" you want to shift – I've experienced it personally and had the privilege to witness it work its magic with my clients too. Thank you Christina!"
- Ayn Hanna
Visual Facilitator & Textile Artist
Fort Collins, Colorado, U.S.A.
www.aynhanna.com
---
Module 10: June 11
Community & Support – Last Call
Last but certainly not least, we'll have our final call about how to keep the camaraderie and support going as you move into the practicum stage of the program – completing 24 hours of visual coaching practice with live clients that you attract. Our Ning group will remain as a central community resource and the creation of Buddy or Trio duos will be highly encouraged.
* Please note that it is mandatory to attend at least 7 of the 10 modules live. Attendance is taken on each call/webinar. Should you miss more than three modules you will need to start the Program over again at the next offering (so please lock these dates into your calendar now to preserve them!).
---
Bonus Calls & Self Directed Pace:
From leading previous Certification rounds, I learned that I occasionally like to throw in some additional 'community bonus calls'. A chance for you to call in and share your learning experiences with the tools, collaborate with your colleagues in the Program, ask questions and otherwise pick my brain – and receive spontaneous coaching from me on your own shift. As for completing the program requirements, you have until December 31st, 2013 to collect your client hours and complete the full program requirements.
---
By Dec 31st, 2013:
In order to complete and pass this Certification the following is due by December 31st, 2013. 24 Hour Coaching Roster Sheet, Your Client SHIFT-IT maps, your own personal SHIFT-IT Maps (you may block out any sensitive info in your or your client maps), 2 Client Testimonials (I want to hear what your clients are saying about you and I may follow up with a few people from your roster). Upon delivery of this material your 1.5-Hour Test & Exit Interview with myself will be scheduled.
---
Pass Exam:
As you can see, I'm serious about properly equipping you to effectively use Visual Coaching and my SHIFT-IT System with your clients. I have a carefully constructed brand and reputation to maintain, so must have full confidence in your ability to conduct yourself with skill, integrity and professionalism. When You Pass Your Exam you receive your Certified Visual Coach Logo (that you can place on your website and other marketing materials), and I provide you with related materials to assist with your marketing (SHIFT-IT Model, map thumbnails, etc). As a final benefit, you are added to my Certified Visual Coach Online Directory.
Please carefully read the terms of use below:
TERMS OF USE:
As a Certified Visual Coach, you have one individual license of the SHIFT-IT maps
(for life), for the following purposes:
Use SHIFT-IT System (all or selected maps) with Your Clients (individuals or pairs), either by phone or in-person;
Conduct SHIFT-IT Coaching Groups or Weekend Group Intensives (in-person only);
Use Various SHIFT-IT Maps (not full process) Combined with Your Own Material in Your Own Online Coaching Groups (not advertised under SHIFT-IT name or brand);li>
Re-draw the designs into large wall-size format, if you care to work in the large size format with your in-person clients.
Excluded (strictly prohibited):
No Direct Resell of SHIFT-IT Products / Intellectual Property
(there is an Affiliate Program, 15% commissions)
No Sharing or Training of Visual Coaching Techniques or Tools with Non-Licensed Professionals;
No Online Coaching Groups Under SHIFT-IT brand (assorted maps of your choosing (not all) combined with your own work, is fine – as long as SI maps are intact, including logo). Future Expansion of My SHIFT-IT Online Groups Via Certified Visual Coach Sub-Contractors is Happily Anticipated.
The materials you receive are

'as is

'. The language is English. No tampering of original files and formats of maps or booklets, including word/image changes or additions. No translation into other languages. No printing into format sizes outside of the standard file sizes you are given. No translation into other languages (FYI: I will possibly be translating my maps into French, German, and Hungarian. Should you enroll in the program and desire these or another language, we can discuss at the time of your admissions interview. All translations overseen by SHIFT-IT Coach, Inc. ).
Now that you have all those details, let me emphasize a few of the benefits that are truly remarkable about this Program …
YES, YOU READ CORRECTLY – NO EXTRA CHARGES FOR DUPLICATION OR PRINTING!
Just to make sure I've made myself clear, this is an all-inclusive offer – you get to use the 17 maps and e-booklets with your private one-to-one clients AND with in-person coaching groups … without having to pay extra printing charges. Most certification programs require you to also pay for ongoing printed products (albeit at a special insider price). Not me. I don't want the hassle of managing that. I like to train and coach – I don't like to monitor lots of printing orders. Soooooooo, I'm empowering you to be able to print your own copies from the files I give you. That is a HUGE perk and makes this Certification Program an extremely good value. Once you are certified you will be able to print as many copies of the tools you want – for life. As long as you are using them with your own clients. That is a …
HUGE VALUE!!!!
This Program is also a huge value when you consider the income you can make using Visual Coaching and the SHIFT-IT System® in your own business. When you look at the fee, I'm training and certifying you in my proprietary system for what I charge my own clients for a private coaching retreat with me!
And you can continue to use The Visual Coaching techniques and tools I teach you for the rest of your coaching career … huge exponential value when you consider the accumulated income you can make over the course of your career. With a few clients you recoup the cost of your investment. And, not only will my visual system and tools help you get more clients, but they will also help you better serve the clients that you already have – so those clients stay longer and are even more satisfied with their experience with you.
FYI: Who I Want (and don't want) in this Training and Certification Program:
Thank you for reading this far. If you have, you are most likely the kind of person I want for Visual Coach Certification®.
It's probably apparent that this work is a labour of love for me. The SHIFT-IT name and tools were inspirationally received one rainy winter day after many years of experimentation, seeking and questing. I feel universal intelligence funnelled itself down through me because I was willing to do the work and structure to bring these tools into being – so they could aid and help many people.
I can only reach so many people on my own though. In order to globally spread Visual Coaching and SHIFT-IT and the benefits it brings to clients and practitioner alike, I require the collaboration and expertise of a special group of people.
Who I Want for This Program:
I want kind, smart, values-based professionals in this Certification Program. You will have some sort of consulting, coaching, counselling or other professional training or credential already behind you (you do not need to be a certified coach but I do expect you to have basic coach training under your belt or equivalent in human resources, counselling, social work, etc). The important thing is that I am not training you how to be a coach per se, I am teaching you how to coach via visual means. So you must already know how to ethically and morally hold the space for individuals to do deep work.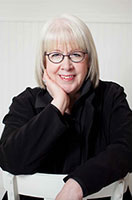 OVERWHELMINGLY POSITIVE – A WHOLE NEW DIRECTION FOR MY BUSINESS!
Certified Visual Coach®, 1st Program Graduate!
"I enrolled in Visual Coach Certification® to enhance my 30+ years as a therapist in women's empowerment. Using Christina's visual system has been overwhelmingly positive. Clients repeatedly say how powerful and insightful their maps are and how "they LOVE the structure". As a therapist, I use the Life Maps extensively. Clients literally SEE their histories in new amazing ways – one woman had a particularly profound breakthrough in her body/weight issues … a direct result of visually depicting her past situation.
Christina is a fascinating coach & teacher — shares LOTS of information and is very accessible. Visual Coaching has given me a WHOLE NEW DIRECTION with my business and web presence. VERY pleased with my Visual Coach Certification experience."
- Sue Bates, M.Ed.
LMHC Therapist and Consultant
Seattle, Washington, U.S.A.
www.SueBates.com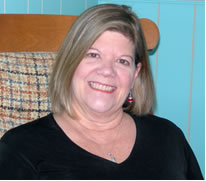 SO IMPRESSED WITH THE INTEGRITY AND BEAUTY OF VISUAL COACHING
"Prior to applying for Visual Coach Certification®, I was a visual recording student of Christina's as well as a private coaching client. With her encouraging support— I responsibly left my full-time job of 17 years by gradually phasing into an independent lifestyle as a Visual Recorder and Visual Coach.
Benefiting from her powerful methods myself, I said, "if you ever train others in this, I want in!" I loved this info filled program. Christina openly shares her innovative methods and how she does them – a talented teacher. The case study mp3s were particularly valuable –eavesdropping on her live work. Using the visual coaching tools, my own clients had fast successes, including a marriage proposal and a new car… another burst into tears and movingly said "wow, this is the first time I've truly been heard and seen!" So impressed with the integrity and beauty of this work."
- Sue Keely
Visual Recorder & Visual Coach
Wauwatosa, Wisconsin, U.S.A.
www.SueKeely.com
VERY SATISFIED WITH THE RESULTS WE CREATED

"I am really grateful to Christina and I really appreciate her and Visual Coach Certification®. I learned a lot and many things changed around me.
We got gorgeous videos and a fabulous toolkit; we were taught how to properly employ The SHIFT-IT Visual Coaching System® and its 17 visual maps with clients.
We were insistently reminded how to formulate visual recordings correctly. We were coached via ongoing contact with our mentor and peers. And we were examined via a thorough exit process and received detailed, helpful feedback in a highly supportive manner.
Before I applied, two important visual practitioner colleagues labeled Christina "a highly professional" source, and yes, they were right. She shared her working methods, tools, accessories, and business tips. I gained superb practical tools to support my professional and personal transition. I launched my visual practitioner business and website (English version coming soon), created environment for online visual coaching, have started to build a team and I have new and returning coaching and corporate visual facilitation clients. I was very satisfied with the program and the results we created.
Many people say "I am a coach!" but in Visual Coach Certification we worked hard to earn our visual distinction! Thank You Christina and Congratulations to the whole SHIFT-IT team in Victoria, and our peers all around the World! Are you wanting to shift your practice to the visual way of working? If so, I highly recommend the visual trainings at SHIFT-IT Coach, Inc".
- Szilard Strenner
Visual Facilitator & Certified Visual Coach®,
Budapest, Hungary
www.grafacity.eu
THANK YOU FOR THE AMAZING JOURNEY WITH YOUR SUPPORT CHRISTINA!

"My connection with visual thinking and tools started years ago with Mindmapping.
In 2009, I came across your website and that was it! I started with The SHIFT-IT Home Retreat Kit. Was impressed with its quality and the results that unfolded after using it.
I then enrolled in Fundamentals of Interactive-Visuals online (very comprehensive and full of great resources, from drawing to business choices. And it was fun too!) From there I joined The SHIFT-IT Online Group (supportive and respectful with people from all around the world – wonderful)
I then committed myself to Visual Coach Certification®. Again a group with a high level of competence and humanity. Very well organized and professional. Even more than what I was expecting. I experienced the pleasure of my clients discovering and unfolding their visions like I did. Now I am a Certified Visual Coach® in the middle of creating my new business and it feels great!
Thank you Christina, because when you say "pick my brain", it is true: you really share your knowledge, skills, experience and tools with a huge generosity.
I trusted that you were the right person for this step of my life and I was right!"
- Sylvie Kwayeb Fagon
Certified Visual Coach®
Plouezoc'h France
s.kwayeb.fagon@gmail.com
Upholding the integrity I have strived to create with my work and reputation is very important to me. As a Certified Visual Coach what you do and who you are has an impact on me — as such I must be particular as to whom I let into this Program. Should you be selected to participate in this program I want you to fully study and implement the knowledge I share with you — and be capable of delivering in a professional and compassionate manner. Together, we can all do good work in the world!
Who I Don't Want for This Program:
I don't want people in this Program who think they can use the visual tools in their practice without attending the training sessions or making a proper effort. It's fine to miss a few calls (I allow three missed sessions out of the 10), that's why I have the mp3 recordings. However, it's not cool to think you can buy your way through this program – you can't. If you do not attend the trainings, gather your practicum hours and pass the final exam – you will not be certified and your privileges connected to the tools will be revoked – in short, you will not be allowed to use them.
I also do not accept completely beginning coaches into my program or consultants, facilitators, etc who believe they 'naturally' coach without having taken any formalized coach training.  Coaching is a distinct role onto itself with unique characteristics and ethics.  Some form of base training that ethically enables you to hold the space for individual depth work is required (i.e. coaching, counseling, in-depth NLP training, etc).  I often recommend at least the Fundamentals Course at Coaches Training Institute (prior or concurrent to my program … most folks who this is recommended to go on to complete CTI's full program).  I am teaching you how to add Visual Coaching to your toolkit, my program is not teaching you to be a coach from the ground up.  Our level of discussion and dialogue is advanced so more seasoned process professionals are most suited for Visual Coach Certification. Should you not be sure whether you qualify, we can discuss this during your application interview.
WILL I OFFER THIS PROGRAM AGAIN, IF SO WHEN?
It's looking like the Certification Program is turning into a yearly offering, in the April-June time-frame, at least at this point in time. I have many projects that I am developing so I can't say for how long I will have the bandwidth to conduct this program at this level of intimacy and this very reasonable fee level — so if you are leaning towards it, I would suggest acting sooner rather than later.
Thank you for reading all the above information. If this exciting Training and Certification feels like a fit please see the time-sensitive fee and application process below …
*** APPLICATION PROCESS ***
For Christina Merkley's Visual Coach Certification®
April 9 – June 11, 2013 Tuesdays, 12-1:30 pacific (1 mountain, 2 central, 3 eastern)

Yes Christina, I'm ready to become a CERTIFIED VISUAL COACH to build more money, efficiency and enjoyment into my coaching, consulting, counselling or other helping business this year! Please make sure I'm one of your PRIORITY applicants for your VISUAL COACH CERTIFICATION® – online April 9 – June 11, 2013. I understand I'm protected by your $500-more-than-my-money-back-guarantee, so I'm registering with ease. And, I'll be contacted within 2 business days by your assistant to schedule my admissions interview.
THREE WAYS TO PARTICIPATE:
Certification Only or Two Combo Options (Online & Travel).
OPTION 1: CERTIFICATION ONLY
$4997.00
DEADLINE TO APPLY IS MARCH 24, 2013
(I Already Have The Fundamentals of Interactive-Visuals and SHIFT-IT Online Group Pre-Requisites Thanks).
Choose Your Payment Plan:




$500 Deposit, Then 1 Payment of $4497.00




$500 Deposit, Then 4 Easy Monthly Payments of $1147.00




$500 Deposit, Then 10 Easy Monthly Payments of $467.00




$500 Deposit, Then 18 Easy Monthly Payments of $270.00
---
OPTION 2: ONLINE COMBO
DEADLINE TO APPLY IS OCTOBER 1, 2012
Separately: $7500 Special Combo Price: $5997 SAVE $1500
Includes 3 programs…

* Online: Fundamentals of Interactive-Visuals  (Oct. 15 – Dec. 12, 2012)
* Online: SHIFT-IT Online Group  (Feb. 2 -March 16, 2013)
* Online: Visual Coach Certification (April 9 – June 11, 2013)


$500 Deposit, Then 1 Payment of $5497.00




$500 Deposit, Then 4 Easy Monthly Payments of $1400.00




$500 Deposit, Then 10 Easy Monthly Payments of $575.00




$500 Deposit, Then 18 Easy Monthly Payments of $325.00
---
OPTION 3: IN-PERSON COMBO
DEADLINE TO APPLY IS JANUARY 30, 2013
Separately: $7500 Special Combo Price: $5997 SAVE $1500
Includes 3 programs…
* Online: SHIFT-IT Online Group (Feb. -March 16, 2013)
* Online: Visual Coach Certification (April 9 – June 11, 2013)
* Fundamentals of Interactive-Visuals (Victoria, BC: May 30 – June 1, 2013)


$500 Deposit, Then 1 Payment of $5497.00




$500 Deposit, Then 4 Easy Monthly Payments of $1400.00




$500 Deposit, Then 10 Easy Monthly Payments of $575.00




$500 Deposit, Then 18 Easy Monthly Payments of $325.00
---
DEPOSIT & APPLICATION PROCESS: Upon receipt of your info and deposit, my assistant will contact you to gather further info and schedule a private admissions interview. Due to limits on my time and energy, I'm sorry but only serious applicants with paid deposits will be granted interviews. Any questions you have will be answered during the interview. Should either of us determine that this program is not a fit, your deposit will be promptly refunded. Should you be accepted into the Program, your payment plan will process 30 days from the date of your deposit (followed every 30 days until completed) and you'll be sent the advance logistical information for the program.
Info:
* Fees are in Canadian Funds, see www.xe.com for conversion
* Plus applicable tax for Canadians
* Payment plans are legal contracts to be fulfilled per terms stated. Due to the timing of your registration, payment plans may run beyond the completion of the course. I know this, offer them as a convenience and expect my clients to honour their contractual agreements accordingly. Should you choose not to, know that your account will be turned over to a collections agency which could impact your credit rating for up to 7 years. Please know that should you choose to disrespect my intellectual property requirements you will be listed as being 'out of integrity' on my online directory, which will negatively impact your web presense.
---
Join us in 2013 for the power packed Visual Coach Certification!
WELL, THERE YOU HAVE IT …
In closing, let me just express how appreciative I am with the way this Program is unfolding and the quality of people it attracts. The current cohort of Coaches-in-Training are doing beautifully and I look forward in delicious anticipation to the next configuration of unique people who are right for this special program. Thank you for your support and for the work that together we do in the world – to midwife our own shifts and in the people we are so fortunate to work with.
Yours in Visual Expansion,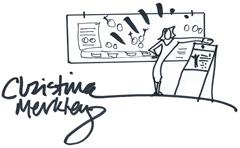 Christina Merkley, Visual Coach & Interactive-Visuals Mentor
P.S. Further questions? Hopefully I have answered any questions you might have, but if not, feel free to email my team at admin@shift-it-coach.com. Or, you can ask me during your private application interview.
Visual Thinkers Unite!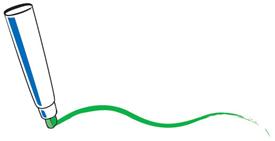 ©SHIFT-IT Coach, Inc.